Packaging Production and Creation Points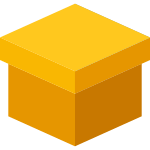 Packaging Production Points
Packaging is not just for protecting products. It needs to catch the eyes of users, clearly express the appeal of the product, and make customers want to hold the product. Those are the most important roles of packaging.
Packaging can also be useful as a branding and advertising tool. As a memorable icon for users, packaging can be a design asset.
We tend to be captivated by surface-level elements such as designs and color usage that stand out, and how beautiful a package is. However, it is important to clearly define the package's concept. This includes what you want to convey and realize with the produced package, based on a firm understanding of the product's features, image, and brand, as well as the kind of customers you hope to attract.
For packaging, it is important to think about and create the ideal form after deciding on several factors. After clearly defining a concept that communicates the appeal of the product, you should define the product category – is it a food product, miscellaneous good, or cosmetic product? Then there's the purpose – is the product for household use or for giving as a present? Other elements to take into account include the content – whether it is solid, liquid, or fragile – the size and volume, whether or not it has cushioning or an inner frame, and processing and materials that do not lead to injury when the package is displayed.
Think about the shops where it will be sold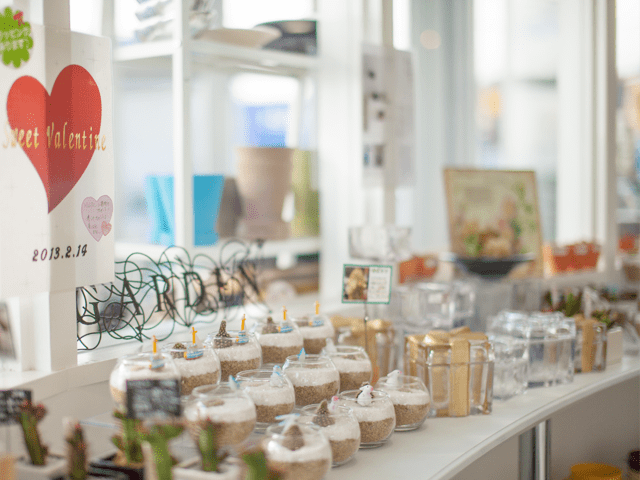 It is important to show users the appeal of your product through the packaging when it is displayed in vendor and store counters.
Simply having a good package design is not enough. Sometimes the impression a product gives off is totally different when actually lined up in a store.
When creating packaging, the necessary design will change depending on several factors. The design will be different depending on where it's sold, how it will be placed (for example: flat, on a store shelf, hanging, or in a showcase). These will affect its display visibility, how hard it is to knock over, and how easy it is to hang.
Usability is another important point to consider. This includes how easy it is for the user to take home after actually purchasing the product, the size, and how easy it is to open.
Think about how to distinguish it from the competition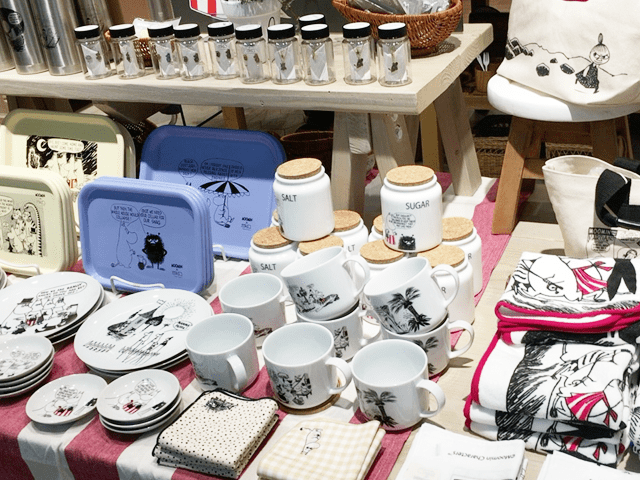 In store counters, your products are often lined up and displayed alongside products from your competitors.
So among all these items, how do you get users to pick up and purchase your company's products?
Notices that use various mediums, including advertising and campaigns, can be effective. But it's also very important to distinguish your product from others on the counter with the appearance of the design.
It's said that among the five senses that humans have, we take in around 80% of information visually. This makes package design a key factor when customers are comparing your products with the competition.
What are the color and shape of the competing product's package, and what are its appealing points? What are the strengths of your product compared to the competition's? What colors and shapes are suitable for better showing the appeal of the product when it is displayed next to other products in store counters? Researching and analyzing competing products, and distinguishing your products from them, are essential elements of package creation.
Take great care with the materials and texture
The necessary package materials and quality will differ depending on the type of product and its purpose, the target audience who will purchase it, the brand image, and the price range.
For products that want to show a sense of luxury and depth, the texture of the paper, for example paper that has a lustrous feel, gives a very different impression depending on whether that texture is lustrous or matte, thick or thin, and so on.
Color is also an important element that determines the image of the packaging.
Along with various surface processes and printing processes, holding the package materials and quality to a high standard is important for creating packages that make your product more appealing.
Think about logistics and manufacturing lines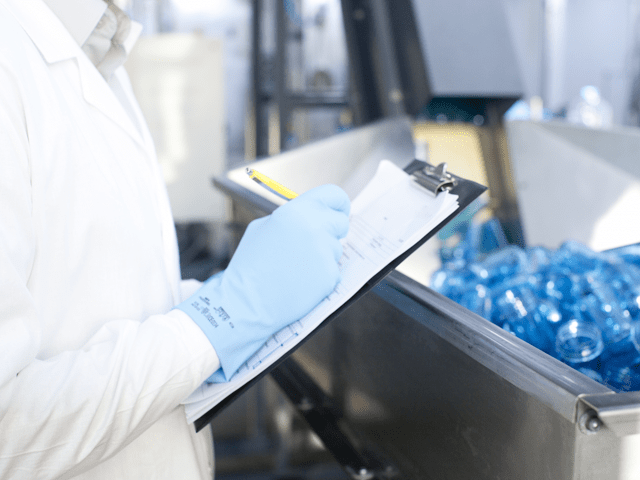 Users first encounter your packaging when they see your products lined up in store counters.
Yet we've heard of problems occurring even when the quality is high after the package is finished. These issues include damage, deformation, and color changes when the product is shipped to stores.
It is important to know in advance how your product will be transported. You should use materials and processes that do not easily cause damage. For shipping overseas, depending on the surface mail route, you will need to use processes that take temperature and humidity into account.
The packaging construction required will also change depending on how the product will be contained in the package, and whether it is made through manual labor or automation.
When creating a package, you must understand your product's manufacturing line, and even consider how your product will be transported.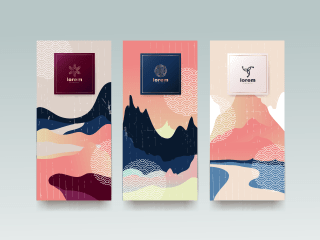 Updating packaging is gaining attention as a method of improving upon issues in existing products. These include sales not increasing despite there being no problems with the product quality, the product appeal not being conveyed to the target audience, the product not standing out compared to the competition, the design becoming old, and the failure rate being high during transport.
Updating a product image will help make it a more popular discussion topic among users. There are several other benefits to this approach, such as securing space on store shelves and increasing sales.
However, you must not think of just creating a leading design. You should closely look at and find problems within the scope of what fans of existing products value, and update your packaging based on a clearly defined concept that can solve those issues.
About notices on packages
In package creation, there are laws and regulations that must be abided by depending on the product and the contents.
When creating packaging for health food products, you must include labels in accordance with the relevant laws and regulations.
Content
Pharmaceutical and Medical Device Act
The official name is the "Act on Securing Quality, Efficacy and Safety of Products Including Pharmaceuticals and Medical Devices.
This law establishes rules for the definition, quality, and display of quasi-drug products and cosmetics.
It regulates the use of expressions that cause consumers to confuse them for actual medical products.
For example, claims on food product packaging which state that the product "cures OO condition" or that "taking this product 1 or 2 times a day is effective for OO," and other such claims that the product has the same results and efficacy as actual medical products, are in violation of the Pharmaceutical and Medical Device Act.
Food Labeling Act
This law aims to improve and promote public health in order to prevent health damage from food and beverage products.
This law regulates food products as well as additives, utensils, containers and packaging, displays, advertisements, inspections, and sales. It has an article which states that, on the food product's packaging, the following must be displayed: the name (product name), ingredients, additives, contents, expiration date or best-by date, preservation method, manufacturer name, manufacturing location, any genetic modifications, and allergens.
Act Against Unjustifiable Premiums and Misleading Representations
This law aims to ensure fair competition and protect the interests of consumers by preventing, in advance, customers from being enticed to purchase products based on unjust premiums, deception, and exaggerated representations (unjust representations).
This law regulates the use of expressions that give misconceptions or excessive expectations.
Cases of ingredients and additives displayed on a package being different from the actual ingredients and additives used are in violation of the Act Against Unjustifiable Premiums and Misleading Representations. One example would be if package for a drink states that it has 100% juice, when in fact it only has 30%.
Japan Agricultural Standard Law
This law aims to play a part in choices by regular consumers and to promote public welfare by enforcing appropriate representations regarding the quality of agricultural and forestry products, with national standards that determine quality criteria for agricultural and forestry products (food and beverages, agricultural products, forestry products, animal products, and marine products), as well as representation criteria regarding quality.
With its "obligations regarding representation," that covers all representations for agricultural and forestry products, the law establishes an obligation to definitely and accurately describe the contents of agricultural and forestry products.
Excessive Packaging Criteria
This is a prefectural ordinance established to eliminate excessive packaging for products.
It regulates spatial volume being larger than necessary, as well as false representations of the content volume being higher than it actually is.
The percentage of empty space allowed depends on the municipality. However, when creating packaging, this is a regulation that you must take care about regardless of the product contents.
Act for Promotion of Use of Recycled Resources
This law establishes the obligation for businesses to correctly identify containers and packaging, in order for consumers to be able to properly separate container and packaging waste, and to promote waste separation and collection in municipalities.
There has always been an obligation to correctly identify the type of container and packaging used, particularly for steel cans and aluminum cans for drinks and alcohol, and plastic bottles for drinks, alcohol, and soy sauce. However, from April 2001 it became obligatory to correctly display whether a container or packaging was made from paper or from plastic.
PL Act
This is the abbreviated name for the Product Liability Act. This law allows consumers to be compensated by manufacturers if they experience damage to their life, body or assets due to defects in a manufactured process. The intentions or negligence of the party responsible for the damage assumed in the damage claim are not required under the PL Act.
This law is for protecting victims by changing the liability for negligence, which was a fundamental principle in existing Civil Law, to the principle of liability for defects.
Health Promotion Act
This law aims to improve the national health service by establishing concrete policies to promote health throughout citizens' lives as part of medical system reform, and by taking necessary steps to support citizen efforts in accordance with these policies.
For example, for displays regarding nutritional information or calories for food products on sale, the displays must be in accordance with nutritional display criteria.
Packaging creation process
Here we explain the production process, from the quotation to delivery after first receiving your inquiry.
Please look here for details on the production process.
See details

The reference prices listed here for each medium are rough estimates. Please use them as a reference as you consider our services.
Please look here for information on production price examples.
See details