Pamphlet and Catalog Production and Creation Points
Pamphlet and Catalog Production and Creation Points
PAMPHLET & CATALOG
Define the purpose and objective
A tool for promoting the appeal of a company's products and services, and increasing sales
That is what catalogs are normally used for
However, catalogs are not just for simply introducing products and services. The content and composition of a catalog changes depending on the purpose. Some common objectives include sales support, new product introductions, service introductions, comprehensive catalogs, and branding, and common purposes include BtoB, BtoC, business consultation tools, display in stores, distribution at events and exhibitions, and DM.
When it comes to catalog production, people tend to be captivated by surface-level elements, including design and appealing appearance. However, the most important point for creating a superior catalog is clearly defining your objectives and purposes, such as what you want to convey and realize with the catalog's production.
After creating a catalog, it is also important to narrow down the target audience that will actually read it.
For both BtoC and BtoB it is important to specifically categorize your target audience. With BtoC, these categories include age, gender, job, and preferences and tastes. With BtoB, these categories include industries such as manufacturing, construction, trading, IT, retail, and services, as well as job types such as manager, sales, general, and specialized work.
By clearly defining your target audience, you can more effectively communicate content to them, such as the terms and sentences used in the catalog, the design taste, and the illustrations and photographs, as well as the composition elements.
Define what you want to communicate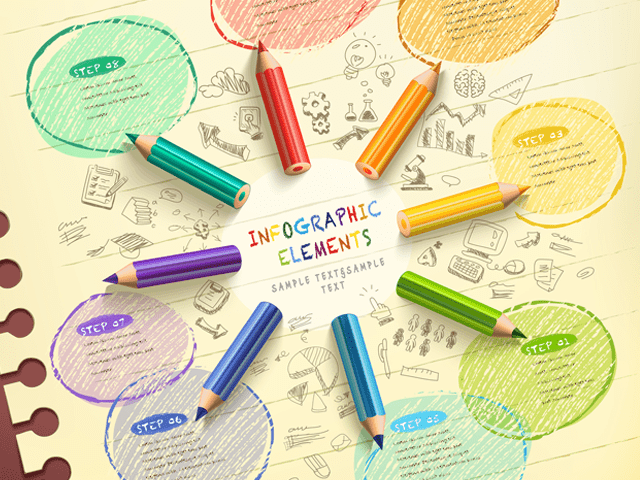 After clearly defining the objective, purpose, and target audience of the catalog, you can organize and visualize the content, including itemizing the content and information you want to convey.
For catalog production, it is important to firmly fix the content and information you must communicate.
If you try to do too much, and do not narrow these points down, there is a risk that the aspects you want to promote the appeal of are weakly communicated. Ranking the priority of information and clearly defining what you want to communicate both lead to the creation of superior catalogs that have easy to read content and information that leave an impression on your audience.
Research rival companies and existing catalogs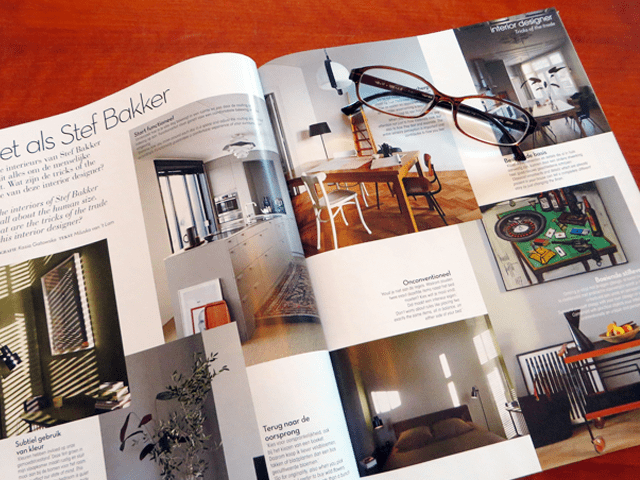 When creating a catalog, checking out existing catalogs from your company, as well as catalogs for competing products and services from other companies, are both important factors for success.
In the present day with its large volumes of free-flowing information, in many situations catalogs are used as materials for comparing products and services, except for designated purchases of those products and services.
Researching and analyzing your competitor's catalogs and other existing catalogs are vital steps for creating a more competitive, superior catalog. The catalog should include conscious expressions of your company's superiority and uniqueness compared to the competition, as well as designs, information volume, and usability.
Designs and layouts should emphasize ease of viewing and functional beauty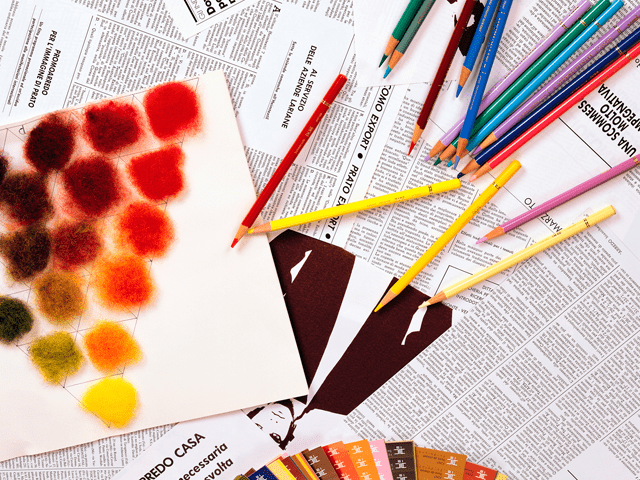 Of course, it is important to complete a beautiful design that makes your audience want to read it without hesitation. However, the most important parts of your catalog are always the products and services.
Designs and layouts that are easy to look at and have functional beauty are vital for most effectively communicating the appeal of your products and services.
Catalogs that are easy to read and have functional beauty are effective in improving the image of your products and services, branding, and distinguishing your products and services from rival companies. Factors that contribute to ease of reading and functional beauty include design elements such as photographs and quality illustrations, font size, fonts that are in accordance with your company's branding, and color usage. Page layouts that improve usability, including writing style and copy that communicates by prioritizing ease of reading over word count, as well as accurately categorizing information, also contribute to the success of a catalog.
Design, size and typography differ depending on the distribution method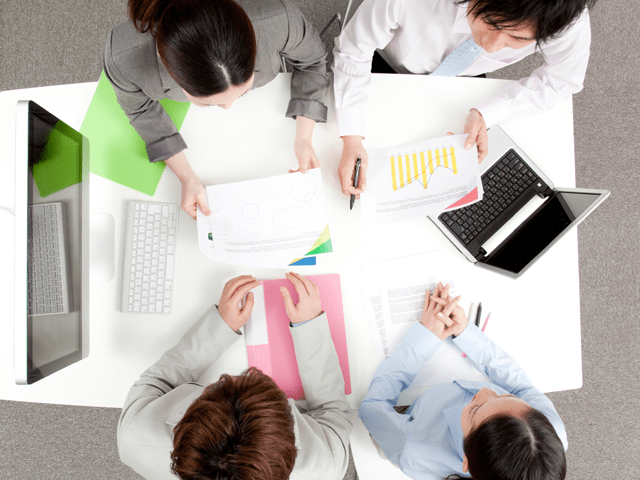 Suitable designs and layouts differ depending on the main distribution method. Catalogs are displayed on racks, laid flat, passed to other people, and sent through postal mail. For example, catalogs displayed on racks should have designs that let users easily understand the title and content by looking at the upper half.
You should have a complete image of catalog production in mind. Production elements differ depending on the volume of information and usage objective. These include catalog size, catalog type options such as saddle stitching, unsewn binding, and pocket holders, budget and issuing period, and setting printed copy numbers that are enough for the usage period.
Choose size and typography
Size
Content
Saddle-Stitched Booklet Type / A4 / Vertical

This common style involves putting two sheets of printer paper on top of each other and folding them, and fastening the center with a wire. These catalogs come in page counts of 8, 12, 16, and 20 - always in multiples of 4.
You can create catalogs with highly usable layouts, by setting page counts in accordance with the content, laying out photos in 2 page spreads, and establishing the type of design used as well as an index page.
Tri-Folded Type / 6 Pages

This catalog is 6 pages consisting of 3 unfolded A4 pages lined up.
Opening the cover shows 2 A4 size sheets of paper unfolded in a center spread. One of the 2 sheets is also folded inside, and opening that sheet shows 3 sheets of A4 paper lined up.
You can create catalogs that have designs that can't be expressed with 2-folded types.
Double-Door Type 4 Folded / 8 Pages

This catalog has 8 pages consisting of 4 A4 sheets when unfolded.
If you open the cover, 2 A4 size sheets of paper unfold in a center spread. Both sides of the 2 sheets are also folded, and opening each sheet shows you 4 A4 pages lined up. This type features wide page space that can list information when unfolded, so you can design dynamic catalogs that include stories unfolding along a timeline.
Pocket Holder Type

This catalog has 2 sheets of bigger than A3-sized paper folded, with a pocket put on the right side of the inside page of the cover that can be seen when it is opened.
The completed size is a little bigger than A4. The pocket can store an A4-sized booklet or unfolded pamphlet.
Written quotations, individual written proposals, and documents can all be stored in the pocket. In addition, information that is expected to be updated in the short term can be created and replaced each time using the unfolded pamphlet, which is a great economic benefit. These factors make this catalog very convenient.
Leaflet Type

The leaflet type is slim and compact. It is A4 size when unfolded, and it is rolled and folded into 3 parts.
It is small, with 6 pages including the cover, inside, and back cover. The portable and slim form is easy to hand over, making this pamphlet suitable for many situations. It can easily taken from tabletop racks in dining establishments, retail stores, and hospitals.
Free Form Type

This catalog is created with an original size and shape that suits your objectives and purpose.
This catalog makes a big impact with its use of a modified size and die cutting processing. With it, you can distinguish your company more in many places where catalogs are taken, such as exhibitions. You can also give people a more positive impression of your company's products and services.
Basic elements of catalog creation
Content
Planning and Composition
We plan and compose content that suits clearly defined objectives, purposes, and target audiences.
We will confirm the general design and content specifications for your catalog, including the page count, size, type, and processing. This is done by setting the planning concept and key visuals, which are fundamentals of design. The planning concept and key visuals are set using various kinds of information. This includes the content and information that you want communicated being organized in an easy to see manner, ease of searching that enables users to arrive at the information they want quickly, the concepts and ideas behind the products and services, the current condition of the market, and how your products and services rank compared to your competition.
Design and Layout
Superior designs that are optimized for the planned concept and target audience produce two notable results. First, they can quickly and accurately communicate information about your products and services to users. Second, they raise the value of your brands.
Using color schemes and fonts that are in accordance with your corporate branding and color concept, as well as more effectively showing the appeal of your products and services, are both important points for designs when creating your catalogs.
Important elements in addition to the design include both categorization and ease of seeing information. We design highly usable layouts with functional beauty.
Copywriting and Manuscript Creation
Superior copy does not just accurately convey information. It strongly moves users emotionally. Just like with excellent designs, great copy makes your catalog leave a deeper impression, and raises the value of your products and services.
Our words and copy are created by professional writers in accordance with the catalog concept.
We handle all aspects of manuscript creation – from adjusting the volume of text to match the layout, to detailed information. We also do rewriting work to fine tune your manuscripts.
Images
(Photographs and Illustrations)
Images, including photographs and illustrations, are indispensable for accurately conveying the benefits of your products and services, and increasing their appeal.
Our professional photographers coordinate all kinds of photography – from products, people, models, food products, and image cuts in both studios and on-location.
We also handle work outside of photography, including suggesting stock photos, and illustration and logo creation that suits your purposes, such as production explanations.
Color Proofing
Color proofing is a process that, through a simulation, checks if the colors in your catalog are printed in line with your intentions. We carry this out when the catalog and design content has been fixed, and you have provided us with the design and text information.
There are several methods for doing this, including paper and machine color proofing that proofs on the actual paper and printers to be used, and Direct Digital Color Proofing, where the process is carried out through a printing simulation on a machine called a plotter, which does printing and color matching.
Selecting Paper
How your catalog comes across to users varies greatly depending on the paper selected.
Choosing a paper that suits the objectives and purposes of your catalog is important. Factors to select paper on include how well it takes ink, its color development, and the paper quality and texture.
We also suggest environmentally friendly paper that can help you with your corporate social responsibility (CSR) activities.
Translation
Catalog translation is essential for expanding your products and services overseas.
We have native translators who can handle a variety of languages, including English, Chinese, and French.
Native speaking editors also check the finer details of the text, including terminology. This helps you build trust with overseas customers.
We handle both foreign language catalog creation based on the original Japanese version, and also create catalogs with both Japanese and foreign language text displayed together.
Here we explain the production process, from the quotation to delivery after first receiving your inquiry.
Please look here for details on the production process.
See details

The reference prices listed here for each medium are rough estimates. Please use them as a reference as you consider our services.
Please look here for information on production price examples.
See details

BACK