Useful for ordering designs!
Tricks for making simple designs
What are simple design effects?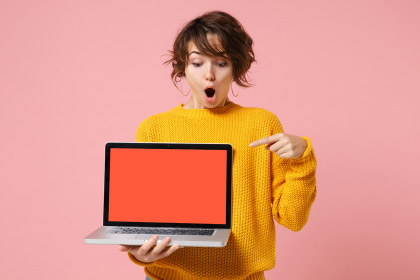 Simplicity is becoming increasingly common in designs used around the world. This includes the prevalence of flat designs, and the penetration of minimal designs. Simple and stylish designs are highly popular regardless of gender or age, so many companies want to incorporate them into their printed materials and webpages.
Simple designs look uncomplicated at a glance. However, just reducing visual elements can lead to important information not being communicated well.
After gaining a precise understanding of simple design effects, think about what you need to bring out those effects in your designs.
1
Important information is well conveyed
The most important goal of a design is to convey information. Simple designs do not get carried away with needless decorations. They limit themselves to motifs and color usage that have actual meaning. Accordingly, they smoothly guide viewers to the points they want to convey most, and convey information well.
2
Simple designs can reduce time and costs
To create simple designs, you need time and effort to strip away needless elements. However fewer processes are involved in the steps of actually creating a simple design, and production goes more smoothly. Cutting item parts and steps from the manufacturing process in product design can also lead to cost reductions.
3
Simple designs are long loved without being influenced by trends
Simple designs have the appeal of being able to be used for long times without getting tired of them. It is a good idea to simply design your websites for products and services that you want customers to love for a long time without being influenced by the times. Also, simple product designs with fewer parts are harder to break, so aim for a standard that can be long loved by customers.
4
Simple designs are stylish and highly enjoyable
For simple designs, you need a good sense for sharpening elements. Your output will therefore become stylish and sophisticated, and enjoyed by people regardless of age or gender. When producing websites for your company or brand, we recommend adopting simple designs for sophisticated and stylish promotion that is a step ahead of your competition.
Simple Design Tricks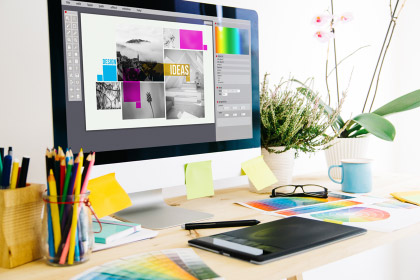 To make your designs simple, you need to know how to choose good elements and to have an understanding of the basics.
If you want designers to revise their submitted designs to be simpler, keep in mind the following points when you give them instructions.
1
Decide on the theme of your decorations
It is better to narrow down your decorations to 1 theme. By using motifs and photographs in accordance with your concept, you can create visuals that are simple with effective accentuation.
2
Basic Fonts
We recommend using basic fonts for the main fonts you use. Fonts with high design sense lead to visuals that give off strong impression rather than being readable. This is because the message of the design becomes not very well conveyed.
3
Color Schemes
We recommend compiling 3 colors for your color scheme. Using a main color, a color related to that main color, and an accent color in a 6 : 3 : 10 proportion leads to designs that are more balanced and consistent.
4
White Space
You should leave enough white space around your text boxes and other elements. Completing simple and comfortable designs requires narrowing them down to the most important elements, and discarding any elements that are very low priority.
5
How to Compose Text
With simple design, being particular about the text layout, character spacing and line spacing can greatly change the impression the entire design gives off. You should arrange easy-to-read and visually appealing designs while keeping in mind the 4 design principles as well as character sets.
6
Composition
No matter how simple the appearance of your design is, if it is not arranged so that the readers are guided to what you want to convey, you cannot achieve the design's objective. Before starting design work, you should organize a priority order for information, and think of a composition for conveying things visually.
Simple design materials that can be used for free
Here, we introduce some sites where you can download simple design materials for free.

1
Decide on the theme of your decorations
By conveying information such as service explanations and flows with icons, you can make simple and consistent designs.
*Information for each site is accurate as of June 1 2021.
*Regarding the use of these materials, please check the usage policy on each site.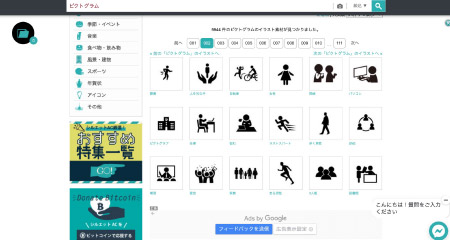 Silhouette AC
You can search for pictogram materials that can be used commercially, based on categories such as people, animals, and events. You can also choose data from JPEG, PNG, and EPS formats.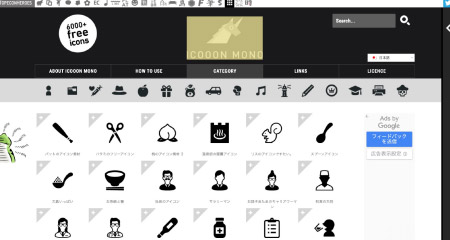 icooon-mono
This site has a vast collection of icon materials for commercial use, that can be used in business situations. There are many pictograms with soft lines, as well as designs aimed at women and designs aimed at men, all of which we highly recommend.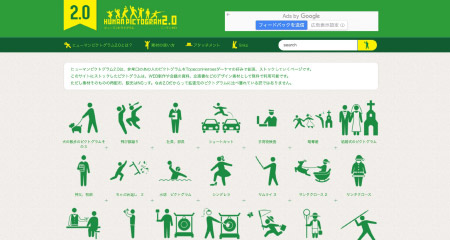 human pictogram 2.0
Developed with various themes based on the motif of pictograms of people designed similarly to characters in emergency exit displays. All pictograms can be used commercially.
1
Line Drawing Illustrations
By using simple site icons and one point line illustrations, you can complete designs with a stylish and sophisticated impression.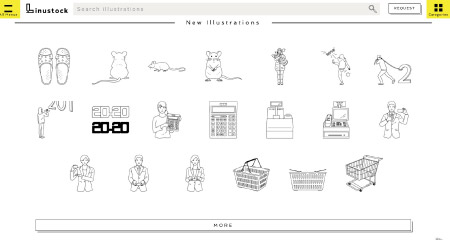 linustock
This site has a collection of stylish monochrome illustrations. These illustrations are devised to be easy to process, for example with paths that are not outlined, as well as color layers. Both individuals and corporations can use these illustrations for commercial purposes.
illust recipe
Their line drawing illustrations have a fine and delicate touch. If you use them for your design additions, you can complete designs that have a stylish mood like a women's magazine. Can be used for commercial purposes.
SASHIE
Updated everyday with line drawing illustrations that can be used for free. The illustrations are in a simple and neutral tone, so they are easy to process. They can be used for materials, blogs, and commercial purposes.
1
Simple Background Illustrations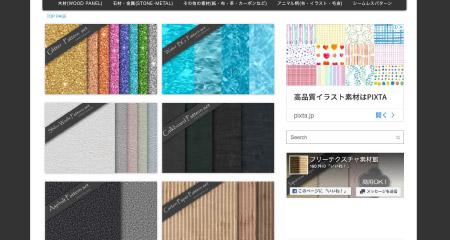 Free Texture Materials Archive
This site has background materials that you can use for free for commercial purposes. The site does not require registration. You can find textures with all kinds of feels, from paper, wood, to plaster.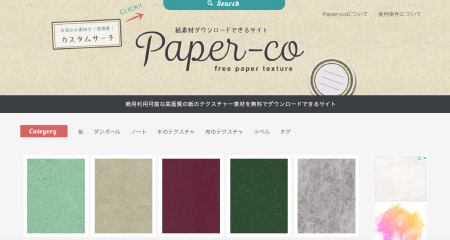 Paper-co
This site lets you download high resolution paper texture materials for free, and you can use them for commercial purposes. It has a wide variety of different papers, such as Japanese paper, cardboard, and notebook paper.
sozai-good
A free materials site with a rich amount of background materials. The backgrounds they have, such as frames, patterns, and illustrations, are relatively simple with good design sense.