Points for choosing a school
A must for working adults looking to study at design schools!
Points for choosing a school
you can attend while working
Recently people's working styles have been greatly changing. There are many people who are taking note of designer jobs where it is easy to work at home or remotely.
Here we introduce some points for choosing a good design school, as well as design schools that are good for working adults to attend. This information is useful for not only people aiming to become designers while they work another job, but also people who want to start studying design in between other duties such as chores and childcare.
Points for choosing a design school you can attend while working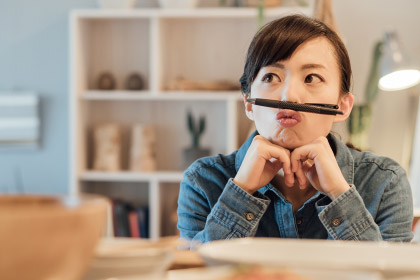 Choosing a suitable design school is not that simple. There are several criteria for choosing, such as what level you want to study up to, what kind of schedule you want to study on, and what field you want to study design in.
First, have a concrete image of your study objectives and your commuting preferences, and choose your school based on your most important conditions.
1
Choosing by your study objective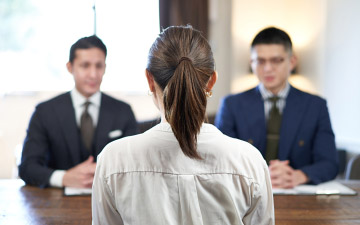 If you plan to seriously study design and change careers from another industry, we recommend vocational schools that have strong job hunting support.
If you just want to acquire good enough skills to make design your side job, short-term intensive courses lasting a few months may be your best option.
If you just want to learn the basics and apply them to creating materials in your everyday life, choosing a culture school to attend where you can feel like you're really learning something is a good idea.
2
Choose by your commuting preferences
If attending a school on weekdays or during the day is too difficult because you are working or taking care of children, there are options for schools you can attend on weekends or in the evenings. Weekend and evening courses have less time slots available than standard courses, so choose a school that you can attend for a long time, and where you can acquire the same skills as a standard course.
Recently, some schools that offer online lessons have been appearing. Online classes have inexpensive lesson fees and can be completed at home. So one benefit is that you can take them at convenient times for you. On the other hand, you will not be able to communicate with others and get discussion experience, which is important for design jobs. The disadvantage here is that your studying may become more passive.
3
Choose by type of design you want to study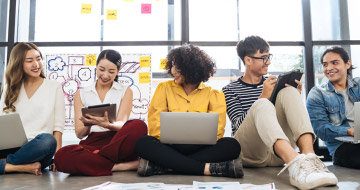 Some occupations come to mind when thinking of design work. These include graphic designers, web designers, editorial designers, game designers, and clothes designers. Besides these, design jobs exist in all kinds of places in our everyday lives.
Have a specific idea of what kind of design job you want to work in. Then choose a school where you can gain the skills and experience needed for the design job you're aiming for.
The best design schools to attend while working in Japan's 5 major cities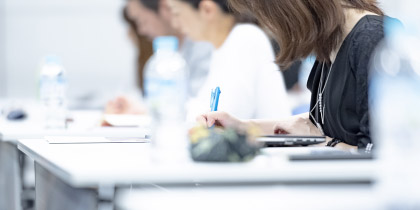 For graphic design, which is a popular field among design jobs, there are many schools to study at, so you have a lot of options.
Here, we introduce design schools that are good for attending while working in Japan's 5 major cities – Sapporo, Tokyo, Nagoya, Osaka, and Fukuoka.
Where do graphic designers work?

Many graphic designers find employment at advertising agencies and advertisement production companies.
Designers at advertising agencies have many opportunities to be involved in company advertisements from the planning stages. Advertising agencies have many chances for designers to make a name for themselves, so they have a glorious image that make them popular places to work at.
It is common for advertising production companies to do the actual production upon request from agencies. However, depending on the company there are jobs where you can get involved at the top levels of planning, including ones where you think of plans as a partner of the agency, and ones where you receive work requests directly from a company.
One merit of production companies is that you can steadily and diligently build up a track record over time.
However, as the design industry works to serve clients, it is difficult to adjust schedules, and it's not rare for designers to work very long hours.
If you are aiming for both a stable salary and good work life balance, there are options out there for in-house designer jobs at companies.
This path is recommended for people who want to take a careful, up-close look at a company's services and products, and who want to grow a company through design.
In addition, for graphic designers who are highly skilled, freelance and working independently may be good options.
Designers who have confidence in their track record, business skills, and communication skills may want to try striking out on their own.
**The information here regarding course content, course times, and course materials for each school is accurate as of April 2021. For more up to date details, please check out each school's website.